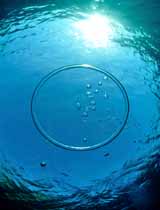 The rescue diver course provides you with excellent skills to rescue not only yourself but also another diver. At the end of this course, you will be able to competently rescue a drowning or unconscious diver, administer CPR, understand accident prevention, manage an accident site and rescue, administer basic first aid and know more than you ever thought possible about diving and rescue equipment!
It is also one of the most enjoyable courses with divers working as a team covering a variety of scenarios. It is amazing how much information you absorb whilst laughing!
After completing the rescue course, divers say they feel more confident about their ability to rescue themselves and other divers in trouble.
Rescue Courses take 4 nights/ 5 days and include all equipment, manuals and PADI certification.
Price: IDR5.850.000
Note: You need to have a current First Aid certificate to complete the Rescue course. St Johns Ambulance, TAFE, Red Cross or your country equivalent is sufficient. If you do not have a current first aid certificate you can take the PADI Emergency First Responder.
It takes one extra day and costs IDR2.340.000

to convert IDR to USD we use fixed rate IDR13.000 = USD1